Ultimate Guide on How to Improve SEO for Financial Advisors
If you're one of those new age financial advisors who prefer to take their business online rather than work from an office, then chances are that you have heard of the term Search Engine Optimization or SEO for short. SEO is a relatively new term in internet and marketing technology that refers to the act of sensitizing a search engine to your content, such that it recognizes your website and fetches it as a high ranking result whenever a relevant search is made. The term gives an altogether new meaning to online advertisements, as marketing is no more about simply selling the best products or having the largest stock; it is now more about how you choose to sell your services.
For "financial advisors," for example, it is of utmost importance how you reach out to your clients and expand your base of operations to new horizons and audiences. The first step is obviously getting your financial solutions right. But as soon as that is in order, you need to actually broadcast your abilities to willing customers. And there's no better to broadcast anything these days other than to use the wide-reaching tentacles of the web. The internet can take you places you've never been to before, and help you interact with clients who may be miles away from you. But for all that to happen, you need to first be heard. And that can only happen if you manage to get a high SEO ranking for your website.
Here, in this article, we attempt to decode the science behind SEO and look at ways to improve SEO for financial advisors. While you manage your clients' finances, we will manage your internet marketing.
Content is King
Whether you are a financial advisor or just someone who runs a blog on a topic close to their heart, you can't expect to achieve much success unless your content is top-notch. You might get a few followers based on your already established popularity, but you will start losing them as soon as you fail to deliver on the content. For financial advisors, content really is king. People will come to a financial website expecting solid and concrete information, or hard facts pertaining to financial solutions, such as which stocks or bonds to invest in, which loans to go for, which properties to invest in and much more. If you are not able to provide your customers with all of that, there seems to be no reason why they won't simply make the switch to another different website which actually delivers.
Can't Compromise With Speed
Dwell time is an internet term that specifies the amount of time the average visitor stays on your site. Quite obviously, the more is your website's dwell time; higher will be the profits. Similarly, another marketing term is bounce rate, which refers to the number of people who simply ricochet off your website, that is, they log out as soon as they come in without navigating to another page from the website. As opposed to dwelling time, the lower your website's bounce rate, higher will be the chances of your website's success. Coincidently, both of these terms relate quite specifically to your website's loading speed. If your website is slow and the pages take longer times to load, there's a possibility that the user might simply switch to another website, which adversely affects your dwell time. Similarly, a slow website will also boost your bounce rate. Thus, it comes as no surprise that loading time and speed are quite intimately connected with the success of your website and in turn your online business.
Optimize Your Images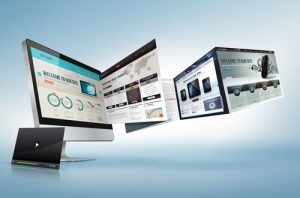 As described in the point above, it is essential to reduce the loading times of your pages if you want to increase customer dwell time. But a pretty major factor that goes into determining the loading time of a page is the size of the images and other media files you put on it. Bulky images would quite naturally make the page itself sluggish and have detrimental effects on user experience. If you plan to put in large images or charts explaining the fundamentals of a financial scheme or decide to outline the workings of a loan scheme with a flowchart, make sure you do it with optimized images. While this does not, in any way, mean that you use low quality or pixilated images in your pages, but a balance does need to be achieved between image size and quality. Additionally, another great tactic for image optimization is to use some of your major keywords, such as money, finance, bonds or loan, as the file names that you decide for them. Alternatively, you can include them in the title, caption, alt tag or description.
Optimal Usage of Headers
A major turn-off while browsing web pages is running into whole and random blocks of text which seem to have no place of their own and seem to have just been put there carelessly. As a financial advisor, you may get carried away and get into explaining some monetary scheme entirely with text. Avoid such mistakes at all costs. No one wants to read entire paragraphs of plain text unless it has a purpose. You must inform the reader or the visitor of the nature and purpose of each block of text beforehand. This can only be achieved through the optimal and careful use of headers and header tags. Mention the name of the financial scheme you're outlining clearly in these headers. Usage of such header tags will enable you to break up your text into different sections, making the entire page easier to comprehend and much more understandable. Additionally, header tags can often do wonders for your SEO ranking.
Let Backlinks Back You Up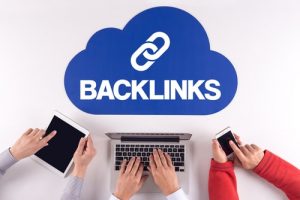 Backlinks are an amazing concept, especially if you take into consideration the effects they can have on your SEO ranking. They basically refer to links on a foreign external website that redirect the user back to your website. Backlinks can only be achieved by virtue of collaborations between you and the foreign website. Both the websites enter a mutual agreement to place the other's URL on their website, and in return, they get to exchange and facilitate the traffic on their page. It, therefore, comes as no surprise that if you manage to get a high ranking and authoritative financial website to back you up; your website is certainly going to reap the profits. Look for pages which have been proven to give out accurate facts on financial investments and the like, and insert links to them. Or, you can ask for such collaborations with websites of any major banking institutions. This not only increases the relevancy of your content but is also a fail-safe method of vouching for the authenticity of your information. Additionally, it convinces major search engines like Google of the legitimacy of your content and improves your SEO ranking.
Combinations of Media Can Help
It is no secret that media files form the backbone of your web page. Without media files, your web page is going to have just plain text, and as specified earlier, no one wants to read that. In order to make your page interactive, and your readers happy, you must include as many media files as you can while also maintaining the structural integrity of the page. While images are great for adding a break between especially long passages of text explaining the financial ins and outs, videos can be used in the form of tutorials and other interactions with the visitor. You may, for example, wish to explain certain financial terms to the user in person, or through the use of certain animations, which can easily be incorporated into a video.
Scan For Broken Links
Let's say you link out to an external financial website and subsequently notice a marked change in your SEO. It's all well and good for the website you had linked to gets deleted or moved elsewhere to a different URL. In that case, what you end up with is a broken link. Such links take the user nowhere and have negative effects on user experience. You must periodically scan your website for such links and eliminate them as soon as possible.
Innovative Designs
While there's no substitute for quality content, it will all be for nothing if you do not put efforts into the design you put it in. Without proper structuring and organization, your content, no matter how good it is, will not get the attention it deserves. Some pointers you can follow are, opt for well-defined margins and padding that give your content ample breathing room, choose a light background that makes the text easier to read and if you are inserting images for your financial solutions, or videos pertaining to economic tutorials, make sure they are the right size.
Make it Responsive
Responsiveness of a website relates to the ability of said website to function, with all of its features, on not just a single but multiple devices. While a desktop website is the default arrangement around which the content is generally structured, you must also not ignore the potential of mobile devices and consequently design a well functioning mobile site as well. Speaking of financial advisors, it becomes even more critical to design a mobile version of your website as a majority of your customers or clients are going to be from the corporate sector and who prefer to do much of their work on the move.
Promote Yourself on Social Media
As a financial advisor, it is your job to stay connected at all times. What this means is you must be active on all sorts of social platforms such that your clients may contact you at any given time. Also, social media is great for sharing information and promoting businesses. Make use of social sharing buttons on your website which redirects to all the major platforms in use today. Entire surveys have been conducted in order to highlight the massive effects social sharing can have on your business. To put it plainly, the number of Facebook shares, Twitter retweets or Pinterest pins you receive can drastically change your SEO rank.
Affiliate Yourself with Google
It's no secret the kind of influence Google has in the online sphere today. The technological giant is present almost everywhere, and as a result, can help you with your financial advisory business too. Simply register your business with Google (they let you choose whether or not to list your website, although it is always better to list it), and watch your business get a display on a number of Google platforms, Google Maps for example. You even get to add your social profiles, photos of the business, or your official logo.
Extensive Use of Title Tags & Meta Descriptions
You must be familiar with title tags and meta descriptions even if you aren't explicitly aware of the terms. These are simply all the text in blue that is displayed whenever you conduct a search on the web. While title tags are the headers for the results, meta descriptions refer to the descriptive text underneath. You can, therefore, use these to your advantage by attempting to convince the reader of the authenticity and relevancy of your website before they even click on it. Design short and well-written tags which convey the nature of your financial solutions website to the user clearly.
Include Keywords on the Website
If your financial advisory service has a name, you must list it on the website. Similarly, other finance-related terms and keywords must find a place on the web pages as well. This is because search engines often scan your website for fetching out keywords that may form a match with the search terms of the user. The better match your website returns better will be the position it attains on the search results page. Each of your relevant phrases, important keywords, and financial terminologies must have a keyword density of around 2-5% for best results.
Incorporate Google AdWords
When you have tried everything and nothing you try seems to work, or if you simply want to give your content that extra boost and that extra edge, Google AdWords can become your most powerful tool. It allows you to pay for getting your ads displayed on the top of the results page. For financial solutions concentrated in a particular area, it works like a charm. The prices vary in accordance with the relevance of your content and keywords with the search terms, which is why if a user searches for "Financial Solutions Fresno, California", for example, the price incurred for AdWords would be much lesser than if they had searched for a broader area such as New York.
Harness Local Search
There's a Google principle as per which your business might be put into the 'local' category if it satisfies certain regulations. However, you should also cite some local businesses or relevant establishments on your web page to truly be identified as one. Important organizations such as the Chamber of Commerce can be linked to, in case of a financial website as a way of citing other businesses. Another strategy is to mention your address in plain text on the website so that your financial business can show up as a local search result.
Constant Updates are the Way to Go
Without constant updates, your website will soon be outdated and devoid of any useful information. This stands true for all kinds of websites, and especially true for financial websites. Laws and regulations regarding financial transactions and economic principles almost always keep changing. If your website isn't fast enough to keep up with these changes, it'll easily be rejected by the masses and suffer a loss in SEO ranking. Even Google prefers websites that seem fresh and updated periodically.
SEO Experts to the Rescue
You are, after all, a financial advisor and not an online advertiser. You may not be as familiar with the working of SEO and promoting your business on the web as a trusted SEO expert. Additionally, you need time to manage your business and keep up with all the latest trends in the economic sphere. Hence, it is only fair and just that you hire a skilled and trusted SEO expert to look into all of that for you while you devote all your energies towards expanding your business and learning of financial schemes. So if you feel that SEO is a bit too much for you, or you simply need a bit of help with all of it, hire an SEO expert, sit back and let your business grow itself for you.
With our dedicated "SEO marketing services" for financial advisors, we can help your business grow manifold, while you can focus on doing what you do best – managing your clients' finances. Get in touch with us right away!